See why Nissan World of Springfield should be your first and last stop. Are you one of our customers? Feel free to click below to leave a review . We would love to hear your feedback!

Amy McGuckin 
I had the best buying experience at Nissan World. My salesman, Bryan was incredible and found the best vehicle that checked all my boxes while still staying in my desired budget. Paul in finance was able to get me in and out in a timely manner.
I highly recommend Nissan World of Springfield, especially Bryan!
Javier Leiva 
Great people and awesome team. Been using them for a couple of years and Service all my vehicles.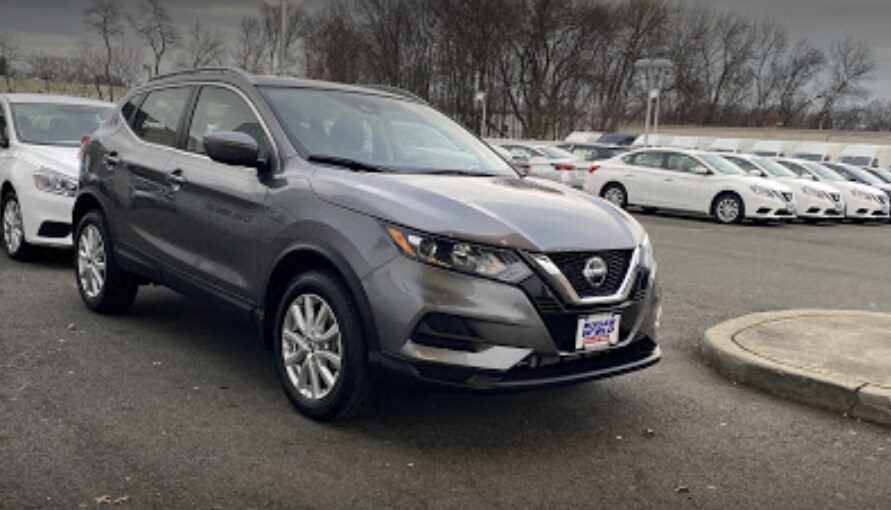 Ezzio Bustamante 
I had an amazing experience with Nissan World of Springfield and I am grateful to have met the most wonderful staff there. If you are looking for a new Nissan vehicle make sure you visit these folks and ask for Emma! Emma is a caring, compassionate and very hardworking individual who will make sure you don't leave the dealership without any regrets. Thank so much Emma and the Wonderful folks at Nissan World of Springfield!
Sarina Roche 
We recently purchased a 2018 Nissan Rogue from the Nissan in Springfield, NJ. The entire experience at Nissan in Springfield was exceptional. Each member of the staff worked with us efficiently throughout the entire process. From the moment we entered the building to the moment we left, the customer service was nothing but grand. Thank you Nissan of Springfield for making this car buying experience an unforgettable one.
Angel Suarez 
Service was good to better. Nancy explained the invoice and honored the corporate coupon. Building and facilities are all new. I will be going back.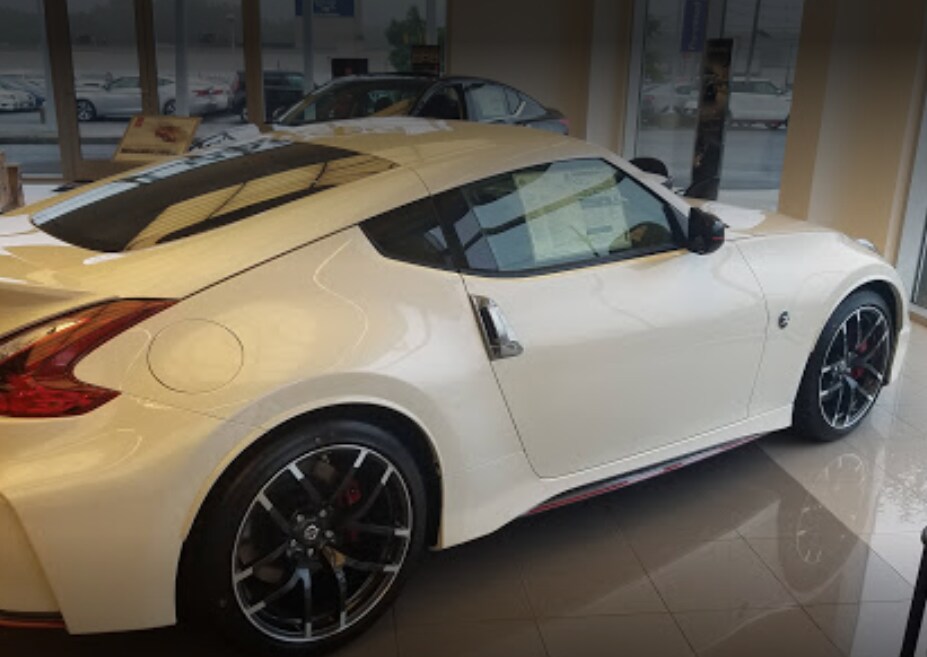 Sarah Faria 
Today, my parents and I walked into Nissan World of Springfield looking for my first car. Mohamed greeted us and work diligently to make me the happiest girl.  He didn't give up until I was smiling. We left with a great car deal. Thanks Amer for showing me all the car features. l love my car!  Thanks to all the staff that made my experience an unforgettable one.
Rafael Rivera 
I went into Nissan of Springfield and Amer Mohamed helped me. I originally went in for service on my lease but I was present with a great offer for an upgrade. Amer and Chris the finance manager were very patient and really worked with me to keep my payments at a good place. I want to thank them for working with me in making the decision. I love my new 2020 Nissan Sentra! Thank you both!
Kyle Stigler 
My husband and I had a pleasant experience with Amer. We were able to get the car that was in our budget. I would recommend this dealership.
Jay Harris 
With two leases coming due at the same time, I was not looking forward to dealing with everything given COVID and having to do the dance - twice! But was pleasantly surprised with the Springfield location. The family was in toe for round one, kids too, and they made it painless. Amer was great at helping us through the entire process and I've never had finance go so quickly. Helped that we were happy with the deal we got, so Amer picked up where we left off for the second car. I've got three years until next time, but I know where I'll be going.
Erica 
I've been hesitant on entering establishments since the pandemic began. At my arrival I was greeted safely by staff. Everyone was friendly and wearing proper PPE! It was comforting to see all precautions being taken seriously. I was scheduled for an 8:30am servicing but arrived around 8:05-8:10am. My wait wasn't long at all! Maybe an hour tops! Everyone was friendly, considerate, socially distancing, and efficient! Thank you all for a job well done!

Maria Luisa Vilchez-Garcia 
Great place!! They do care for their customers! They supplied me with a mask because I forgot mine at home .. if not I would have to wait outside while my car gets service and that would be only my fault! But they were so kind and give me a mask !!
Sal Cameli 
Best Nissan dealer in NJ.  I've been to many Nissan Dealers and these guy are the best.   Thanks for the FREE charge.   Couldn't visit family today without this charge.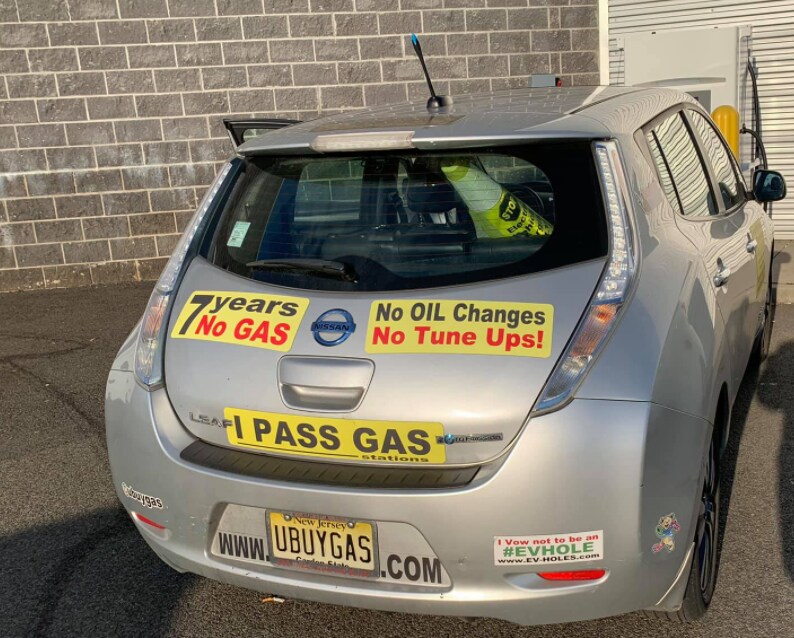 Towanda Lee 
My sales representative Jannelle was very helpful, knowledgeable , patient & professional! I would definitely recommend her! Good job Jannelle
Marianne Vivas Tonge 
Janelle and Louis were super great to me! They helped me tremendously throughout the process of getting my car! I will recommend here to all my friend's and family!
Maryanne Giovinazzo 
I just leased a car from Springfield Nissan. Thank you so much Milton Puerta for your excellent service!! You are awesome
Dawn Glycenfer 
Thanks Janelle for the great work at Nissan you helped a lot I will be back thanks again
Tony Corsi 
Very accommodating and friendly staff

Ben M.
An excellent service shop that employs courteous, professional and knowledgeable service writers. The mechanics are exemplary and try to get it right the 1st time. The service manager is personable, genuine and ensures safety protocols are followed. The profit motive is not overly apparent here, as in other dealerships and money spent here yields positive car results so highly recommend.
2017 Nissan Armada SV/SL Platinum Owner
A prime example, of an excellent car service area, that pays attention to the basics of courteous customer service, competent mechanical work and customer safety protocols at apex of it all. The service manager obviously appears to run a professional and stringent operation here and money spent here is done with satisfaction.
2016 Nissan Altima 2.5 S/SV/SL.SR Owner
It was a seamless experience... they did an amazing job taking care of my issue.
2014 Nissan Juke S/SV/SL Owner
Nice crew, very helpful, Ahmed,Chris and all the folks there. Very pleased with my purchase!!
2015 Nissan Juke S/SV/SL/NISMO Owner
Always Perfect Service :)
2013 Nissan Pathfinder S/SV/SL/Platnu Owner
Excelente servicio, great people
2013 Nissan Pathfinder S/SV/SL/PLATNU Owner
great experience, very helpful. thank you Luis Castillo.
2015 Nissan Rogue S/SL/SV Owner 
Always a wonderful experience working with the entire staff.
2013 Nissan Altima 2.5 S/SV/SL Owner
Great customer service, representative with the long hair and bubbly personality is always very friendly and helpful. I like that she always remembers me and makes the experience much more personable. Love coming to this location because of her and always makes my experience great.
2019 Nissan Rogue S/SV Owner
Very good customer service. Vehicle was ready in a timely fashion. Comfortable waiting area. Enjoyed getting a free car wash. Was a very good experience.
2018 Nissan RogueS/SV/SL/Platnu Owner
Always great service at Springfield of Nissan